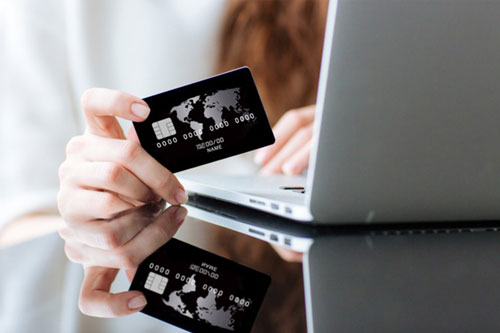 Even before the COVID-19 pandemic, consumer preferences trended toward online, mobile and omnichannel payments. Retailers, restaurateurs and other merchants have adapted processes to provide those types of experiences. However, many government and municipal offices continue with paper-based processes that seem outdated to residents using one-click ordering on e-commerce sites, setting up recurring payments at their fitness centers, or ordering online for restaurant delivery. Consumers probably wonder why they're still mailing a check for a utility bill or stopping in at a city office to reserve parking when they know there are easier and more convenient ways to pay.

In addition to providing better payment experiences for residents, local government and municipal offices will also need an upgrade if they want more efficient ways to manage payments. Paper-based processes are time-consuming, and they build in time from invoicing to deposits that can create cash flow issues. Mailing invoices can also lead to more time chasing past due payments and collections than processes that enable customers to pay immediately with a credit card or ACH.

Furthermore, when municipal offices closed to the public during the pandemic, it magnified the challenges that legacy processes create. Staff couldn't accommodate customers who wanted to make in-person payments and often couldn't process payments by mail in a timely manner.


E-Government Solutions with Integrated Payments
To improve efficiency and user experiences, local government and municipalities are transitioning to e-government solutions with integrated payments that allow residents to manage their water, sewage, trash pickup or other accounts through online portals and pay online or a mobile device. An omnichannel payment solution can also enable local governments to accept payments for reserved parking or one-time parking via app or card in-card out when entering and exiting a parking facility.

In addition, a modern payment solution gives municipal offices the option to use payment kiosks. Self-service provides residents with a convenient way to pay without interacting with staff so they can maintain a safe social distance.

Streamlining the Invoice Process
Technology upgrades for government or municipal agencies take time. Leadership often appoints a committee to vet technologies, request proposals, and meet to approve a solution, and then the governing board adds it to their budget based on their priorities. Therefore, large capital expenditures, such as an upgrade to an e-government solution, can take months or years from the moment the upgrade is first on the agenda until implementation.

However, continuing to provide services during the pandemic has created a more urgent need for change. A viable solution for local governments and municipalities may be enabling QR code or text-to-pay solutions. Office staff can continue to invoice on paper but include a QR code that takes customers to an online page to make their payments. Alternately, customers who provide their mobile phone numbers can receive a text reminder when payment is due that includes a link where they can make a payment.

Municipal offices may also benefit from the ability to set up automatic recurring payments for their customers and virtual terminal solutions that enable collections staff to accept credit or debit card payments over the phone.

Local Government Is Moving into the 21st Century
Independent software vendors (ISVs) and their value-added reseller (VAR) channels that provide solutions to municipal and local government agencies should reach out to their customers and prospects, even off-cycle, to ensure they have the tools they need to operate during the pandemic.

It's also wise to point out that investments they make in e-government solutions and integrated payments will provide them with greater flexibility, more effective and safer ways to engage with residents, and more reliable ways to keep the revenues coming in that they need to operate – now and after COVID-19 is no longer a risk. The urgency created by the pandemic may finally be the driver that helps local governments and municipalities catch up with merchants to modernize their processes, align with their customers' preferences, and operate more efficiently.
Add Omnichannel Payments to your Solutions!