Datacap Direct Rental Program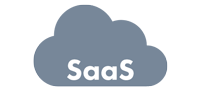 Join the growing number of POS installers that are creating their own SaaS (Solution-as-a-Service) programs with Datacap payments solutions! Create a recurring revenue stream for every installation, regardless of processing relationship, by paying a flat-rate monthly fee for Datacap solutions and setting your own price for your merchants.

Reduces the up-front cost of
software/hardware.

Recurring revenue opportunities for every install, regardless of processor.

Unlimited upgrades and processor changes included at no charge.

Complete control of all rental accounts via your dedicated PSCS account.

Forecastable recurring revenue based on flat-rate monthly rental fees – you set the fees for each customer!

CALCULATE YOUR MONTHLY AND YEARLY RECURRING-REVENUE