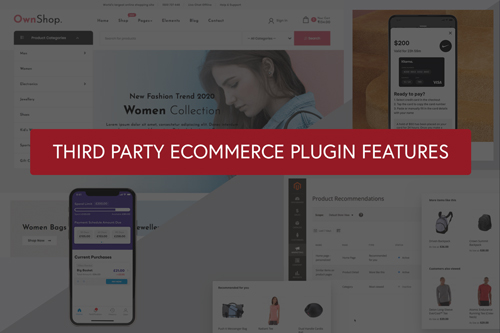 One of the biggest trends that broke out of the pandemic was the massive uptick in alternative ways for consumers to pay. Gone are the simpler days of only letting customers pay with a credit or debit card, and only in full. Today's shoppers are demanding the ability to pay on their own terms.
As a result, third-party plugin implementation is growing. New payments and commerce competition is giving traditional payments players a run for their money, bringing new flexibility to this part of the shopping experience. Digitally savvy consumers are leading the call for convenient ways to manage payment transactions.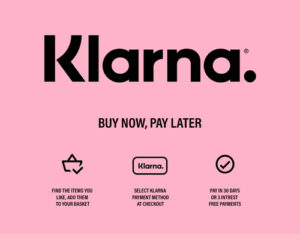 You can think of one capability that plugins deliver as a modern-day answer to a rent-to-own program. With extensions such as Klarna, Affirm and Splitpay, consumers get to place their orders and enjoy their purchase without waiting until they've fully paid for the goods. Klarna's pay-in-four option requires a "down payment" at checkout, followed by three equal installments every two weeks after. Splitpay, on the other hand, carves up a purchase cost into four monthly amounts, giving consumers the freedom to better manage their budgets and conserve their cash flow without racking up credit card debt. Affirm's attractive loan terms enable shoppers to spring for pricier purchases that would seriously dent their bank accounts if paying all at once.
But the upsides aren't only for consumers. Merchants gain by using these third-party extensions as well. Klarna says it's not unusual for sellers to see 35 percent to 60 percent higher conversion rates, while Splitpay users have reported a 20 percent to 30 percent increase in their sales volume. Affirm's offering boosts repeat purchasing, the company claims—to the tune of 20 percent annually. All of this means a richer revenue pot for merchants while also giving consumers the seamlessly modern experience they're looking for.
Plugins with Greater Functionality
WooCommerce's payment and related APIs turn on a wealth of feature-rich functionality without the hassle of writing code. With WooCommerce's extensions, there's a little bit of something for everyone. The memberships option lets sellers give "insider" customers exclusive content or products while subscriptions allow shoppers to get products on repeat — unlocking recurring revenue. Add-ons tap into the parcel rates for UPS, USPS and other carriers, giving merchants a simple way to show shoppers these costs and let them right-size accordingly.
Merchants interested in setting up pre-orders have a WooCommerce option for that, too. A Facebook add-on helps sellers nurture their business on the popular social platform, and a Google Analytics extension allows users to keep tabs on their traffic and monitor the impact of their promotions and marketing. All of this means businesses have rich tools to grow, gain deeper insights and give shoppers a satisfying site experience.
Opportunities for VARs and ISVs
Third-party extensions unleash a new frontier of functionality for today's merchants. For VARs and ISVs, third-party extensions offer a sort of "cheat code," allowing these players to quickly tack on exciting new features with none of the traditional development or integration required.
As e-commerce evolves and even more consumers feel comfortable transacting online, the digital experience will be a huge factor in who are winners and losers. Third-party extensions close the technological gap in web-based commerce. They're how your merchant clients can get from zero to 60 faster, maintain flexibility, and provide the experiences consumers want.
Add Datacap eCommerce plugins to your Solutions!